Miami Gardens
Twenty minutes away from South Beach there's a city that's relatively new. While one may assume all cities to be at least a century old, Miami Gardens was coined as a city only in 2003. In 1960s, when America saw a massive revolution as the race-based covenants fell apart and every resident could feel the sense of being a true citizen, numerous African-Americans moved from various neighborhoods to Miami Gardens. With its colorful and vibrant mix of communities, the place has become a haven for the working class.
Problems that plague Miami Gardens: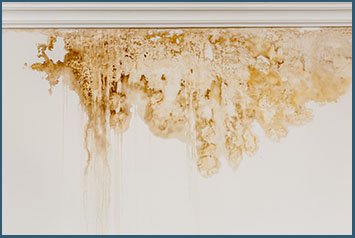 Once the city united together, it has been on the path to prosperity. But at the end of the day, this region is a part of Miami-Dade County which makes it prone to natural disasters just like many other cities in the region. In addition to the threat of natural disasters, being a young city, it hasn't undergone massive development as of recent times. In 2014, its aging pipelines that were in need of extensive repairs gave way and flooded an entire neighborhood. The event acted as the wakeup call and the city has been taking appropriate measure to address the issues ever since. As a resident of the city, it's important to stay aware of the possible repercussions and be prepared for the worst.
When you find your property flooded and damaged either due to natural or manmade causes, you can count on Miami Gardens Emergency Restoration to be your trusted damage restoration company.
We provide our services in following zip codes:
33014, 33015, 33017, 33054, 33055, 33056, 33169, 33179
How will we be of support?
After the disaster has passed, it doesn't mean the burden has settled down. The real work begins only beyond this point. It's important to get your property restored at once, as time is a precious commodity in this case. Many damage restoration companies do not respond immediately because they wait for everything to go back to normal before taking action, but Miami Gardens Emergency Restoration understands the importance of addressing issue as soon as possible. Whether your property has been flooded due to storm or a broken pipe, we take it seriously and will dispatch our team to your doorstep within 30 minutes of ringing up 786-350-3360!
Services provided:
Flood damage: We pump out water, dry the property and remove mold formation.
Fire damage: We will eliminate smoke and soot, discard charred possessions, restore the property and rebuild damaged sections again.
Biohazards: Be it mold or any other organic growth, we know how hazardous it can be for your health. We will eliminate it at once.
Construction: When natural disasters occur, the property would've been left in shambles. Hence, we rebuild/remodel your property.
Insurance handling: We love making the job easier for our clients, hence, we will work with your insurance company to recover claims for the damage caused.
Call Miami Gardens Emergency Restoration for the best damage restoration services in Miami Gardens by dialing 786-350-3360!