Services Miami Gardens Emergency Restoration - Miami Gardens, FL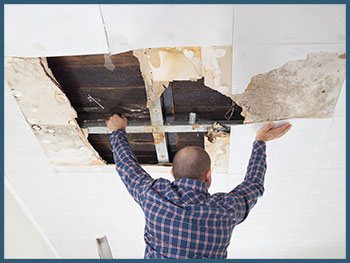 The moment you are faced with water/fire crisis you know you are sitting on a ticking time bomb! The best way to reduce the quantum of destruction is by acting quickly and taking help from professionals. Don't sit around and wait for the cheapest service to come by! The money you'll save will be nothing compared to the damage done. As the water seeps into your expensive flooring, it starts to eat it up from the inside, encourage mold formation and expose you and your loved ones to health hazards.
If water is destructive, fire is dangerous. When the smoke escapes the licking flames, it percolates into the wood, black soot accumulates over your things and leads to deadly odors. But why wait for the fire damage to cause any more destruction than it already has, especially when you have Miami Gardens Emergency Restoration in by your side?
Our broad range of services is geared towards alleviating the water/fire damage, restoration of physical destruction, and removal of moisture/smoke by using state-of-the-art methods. With one phone call to 786-350-3360, you'll find us by your side.
We provide round-the-clock services in Miami Gardens, FL area to:
Residential:
If you are a homeowner, the last thing you want is to have a problem of burst pipes or storm destruction on your hands. It not only causes unspeakable damage to your valuable possessions, but also disrupts routine life. However, as much as we would like to protect ourselves from such potential issues, we know we are never 100% safe. But don't worry because Miami Gardens Emergency Restoration is there to support you. We can do everything from mold removal to restoration of your property until your home feels like home again!
Commercial:
When your commercial property in Miami Gardens, FL area faces a fire or water damage, it can be a big hassle, not to mention the loss of business. Why risk losing your customers when you can get back on your feet in no time? We provide fast commercial restoration services that can help reverse the damage caused by fire or water, that too without interrupting your day-to-day operations. We have designed our business process that works simultaneously with yours and restores your business back to routine as quickly as possible.
No matter the kind of service you are looking for or how urgent your need is, you can always count on Miami Gardens Emergency Restoration to serve your requirements. Just call us on 786-350-3360 when you need it!
Water leaks are one of the most common maintenance issues that often go unnoticed, but require immediate attention. Since they are not so obviously visible like a burst pipe, they usually don't come to surface until significant damage is done. This is why it is recommended to put your plumbing through regular inspection by reputed service provider such as Miami Gardens Emergency Restoration. We provide the most comprehensive range of water leak detection services that helps you spot such issues long before it causes expensive damage. Just call us at 786-350-3360 and speak to our experts to know more. Click to read more...
Flood damage is all encompassing, leaving the homeowner neck deep in worries, literally and figuratively. Who wants their home to be flooded and see all their expensive items get damaged by the pitiless gush of water? It is a traumatic experience to just stand there and witness the damage, with no power over its consequences. However, you can salvage a lot of it by acting fast and getting help from a service provider that specializes in flood damage. Click to read more...
Have you witnessed a plumbing failure recently or a flooding event that left your home reeking of water damage? If so, there is a good chance that it is also teeming with mold. Mold forms wherever there is moisture and can multiply at an alarming rate within 72-hours. However, the mold is not just an eye sore in your house, but also poses a serious health risk, especially for people with breathing disorders. It is also very bad for your walls' structural integrity that can get affected by mold formation. Click to read more...
What do you do when your house is hit with a storm or your pipes buried deep inside the walls, burst. Natural and manmade disasters can cause heavy destruction to your property. If water damage is not dealt with immediately, it can lead to permanent damage of your possessions. This is why first 48-hours of water infiltration are the most crucial. Click to read more...
A little spark can start a raging fire. Fires can be very destructive and can leave you traumatized for life. It can be difficult to overcome a fire accident without proper support. To help you fight that challenge boldly and pick up where you left off, we, at Miami Gardens Emergency Restoration, offer a full range of fire damage services that will help you regain your normal life. Click to read more...
Just like us, our structures need maintenance and remodeling services to keep up its aesthetic value. Natural disasters, years of wear and tear, fire accidents, water damage or just poor maintenance can slowly chip years away from your home or office. Rather than living in an unkempt home, why not speak to our experts at Miami Gardens Emergency Restoration to help you with broad spectrum of reconstruction and remodeling services? Click to read more...