Miami Gardens Emergency Restoration - Miami-Dade County
Ever imagined what paradise would look like? While the fables and religious books might describe paradise as the most elusive thing, but come to Miami-Dade County and you will realize that it is hardly that. Lush green expansive landscapes, coupled with gleaming and clear waters make it one of the most stunning places on this earth.
Being the most densely populated county in Florida, Miami Dade County today has transformed into a throbbing arena for tourists from across the world. The beaches here are perhaps the best in the world, only that they look like the last place you want to be, when a hurricane such as Irma strikes. Mayor Giménez surely knew the gravity of the situation, when he appealed to the tourists to cut their holidays short before Irma presented itself in its full wrath. He was right as the hurricane which despite having its eye about a hundred miles away from Miami-Dade County caused widespread destruction in the region.
What makes Miami-Dade vulnerable?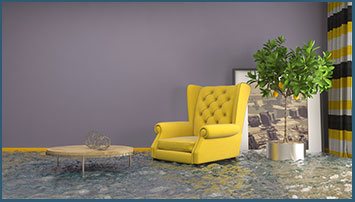 Hurricanes are a frequent visitor in Miami-Dade, and if you went through the historical records of the region, the recent hurricane Irma will seem like nothing. The year 1992 saw hurricane Andrew run a riot in the region, claiming many lives and causing destruction of more than $25 billion to the property of the inhabitants.
Lack of elevation and the flat terrain which prevails in Miami-Dade are the very reasons why floods and hurricanes seem to run a brawl here. The southern and Western part of the county is where most of this devastation finds manifestation, where even torrential rains have caused flooding in the past. While it may seem all these factors are beyond your circle of control, one thing surely is in it – making a call to Miami Gardens Emergency Restoration.
Our core service to Miami-Dade:
We've been serving the county for decades now and understand just how susceptible the area is to facing the brunt of natural disasters. For this reason, we've set up a 24-hour emergency response division that can be reached by dialing 786-350-3360. In the aftermath of a disaster, your property may find itself submerged in contaminated flood water. Timely intervention can curb the losses, and when you call us we assure you just that. We will dry up the property, salvage the damaged items and be with you until everything it back to the way it was before.
Other services:
Water leak detection:A small leak might not seem as deadly as a flood, but it sure can cause many unwanted problems in your facility, if left unattended. Hire us to detect and remediate it.
Fire damage restoration:Chemicals, residue, smoke or soot, which are evident at the scene of a fire can be damaging. We can clear your facility of all such unwanted wastes and restore order.
Mold remediation: Don't let mold or organic growth of some kind wreak havoc in your home and life. Call upon us to get you out of the fix, in the very first instance.
Reconstruction and remodeling: We are equipped with the knowledge and the skill to reverse any sort of structural damage caused to your facility.
Our services extend in:
Miami Gardens, FL, Coral Gables, FL, Hialeah, FL, Homestead, FL, Key Biscayne, FL, Miami, FL, Miami Beach, FL, North Miami Beach, FL
Think disaster remediation in Miami-Dade County, think Miami Gardens Emergency Restoration – the company which has a 24X7 operational helpline and service on 786-350-3360!