About Miami Gardens Emergency Restoration - Miami Gardens, FL
More than twenty years ago, Miami Gardens Emergency Restoration was established as the go-to service provider for repair and restoration work required after severe damages caused by water and fire. Since then, we have gained years of experience and reputation for being the best there is, especially in Miami Gardens, FL area. We are fully committed to our jobs, our clients and the objective of restoring their lives and property back to routine.
Today, we enjoy an exclusive relationship with our customers who trust no one but us when it comes to repair and restoration services. We are always the first ones they'll call in case of an emergency. In fact, they are so impressed with our services that they also refer us to their near and dear ones.
The experts at the helm
Being in the industry for more than two decades doesn't make you an industry leader. However, working diligently towards your customers, providing uninhibited service round-the-clock and technical proficiency, does. We use only sophisticated tools to offer the best solutions to our clients. The severe damage does not scare us; in fact, we like a little challenge! We do whatever it takes to restore your office/home and lives back to track.
We stand by you, all the time
If only disaster blew a hooter before it arrived! But you know that doesn't happen. However, when it does, you can blindly rely on Miami Gardens Emergency Restoration to come help you. We are always there, just a phone call away to send our best men for your assistance. No need to tackle anything that you are not trained to handle. Just give us a call at 786-350-3360 and let our technicians take it from there.
Driven by commitment, guided by integrity
Our work ethic and commitment for quality is exemplary. We understand the mitigation and restoration services like the back of our hands. This is what allows us to execute every task with surgical precision. Our customers and integrity is our utmost priority. Our professionals will work closely with you, offering expert assistance regardless of the damage caused by water or fire. We work 24/7 in Miami Gardens, FL only for your benefit. So don't hesitate to call us, even in the middle of the night!
Start to finish, in and out
We believe in transparency throughout the way. If you have a question about the uncertainties that are followed by water/fire disasters, speak to our experts to know more. We carry out the evaluation of your property first, identify the source of problem, come up with best solutions, execute the process and help you claim your insurance as well!
Choose us for: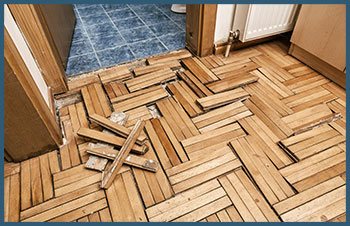 24/7 availability
Proficient experts
Sophisticated remediation solutions
Quick restoration service
Consultation for free
Affordable services
Assured customer satisfaction
So what are you waiting for? Call us today on 786-350-3360 and let our experts handle the water/fire mess at your property.